the best CBD delivery sites in France
To consult

Hide

the table of contents
This legislative context has encouraged several companies to create their business of CBD products while ensuring efficient delivery services, in order to encourage sales.
Some criteria for choosing a reliable CBD sales site
Currently, many CBD sales sites are active in France.
However, many sites are maintained by people dishonest, eager to make money off the backs of others.
It is for this reason that it is important to take into consideration certain important criteria before venturing to buy CBD on this or that site. If you come across a site you trust, be sure to check the following information:
CBD products are validated in independent laboratories;
CBD products are legally certified;
The sales site is transparent about its manufacturing process;
Diversified CBD product lines;
Customer reviews and feedback;
CBD delivery terms (schedules, prices, waiting times);
Rates and special offers;
The seriousness of customer service;
The sales site's security system and its ergonomics;
CBD's Terms of Sale.
A
reliable CBD sales site
must make it possible to obtain several products which must be legal but above all certified with regard to their level of quality and this by independent laboratories. A brand that
details its product sheets
concerning their origin, their culture and their manufacturing process is a mark that will inspire confidence more than one that remains vague on this kind of information.
The Best CBD Delivery Sites From France
In this part, we will present three of the best sites for the sale and delivery of CBD products.
JustBob
The offers that are offered by the JustBob online store are numerous. This site specializes in CBD products of quality, while guaranteeing deliveries throughout the France and even in Europe. Moreover, for all orders over €60, express delivery is totally free. JustBob's goal is to provide its customers impeccable sales serviceall while choosing the best CBD products made from carefully selected raw materials. JustBob also undertakes to respect the European laws in force with regard to the marketing of CBD.
The CBD Farm
The CBD sales site "La Ferme du CBD" provides its customers with various products made from CBD such as:
Flowers ;
Resin;
Oils;
Capsules;
CBD e-liquids;
Thoughts;
Candy ;
CBD-based cosmetic products.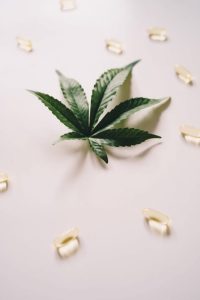 The CBD farm provides its customers with quality products. Moreover, its oils come from organically grown seeds. This company has an efficient delivery service. Indeed, any order issued before noon is sent to the customer the same day. Sending is done via Colissimo or Chronopost.
Tilyo
Tilyo allows its customers to order CBD products from home without having to travel. To ensure the satisfaction of as many of its customers as possible, Tilyo delivers its CBD-based products to several major cities in France. Tilyo therefore allows its customers to benefit from their products by being delivered within unbeatable deadlines. The terms of delivery are very simple, the customer just has to choose his product, place his order, validate it and wait for his package. The CBD delivery service at Tilyo in France is available all the days of the week, from Monday to Sunday, from 10:30 a.m. to 11 p.m.
Advantages of delivering CBD to France
In France, choosing a delivery service for CBD products has several advantages such as:
The ability to place an order regardless of where the customer is.
A discreet reception of CBD products.
Consulting online delivery shops allows customers to have a clearer view of the products they wish to consume.
Customer feedback and opinions provide an idea of ​​the quality of the products sold.
Why choose a French site to get CBD?
Suppliers, there are many, only not all are equal. When you don't know yourself, you don't necessarily know where to turn. However, the most important thing to do before you make up your mind and head for a french online cbd sitewhich itself is supplied by a French supplier.
Different legal rates depending on the country
In France, the legal level of THC in CBD is 0.2%. However, this is not not the case in all European countries.
For example, in Luxembourg, the CBD rate is 0.3% and it is only 1% in Switzerland.
Sourcing abroad therefore entails legal risks.
In France, CBD is tested in the laboratory and verified by professionals even before being offered for sale.
This monitoring is not ensured by all countries. This verification assures the consumer of a high quality product..
Finally, delivery in France is always faster and safer than if it comes from another country.