---
In December 2021, Malta became[1] the first European country to legalize recreational consumption of cannabis.
In this article, we will take a close look at Legal Notice 478, regarding the implementation of the Responsible Cannabis Use Authority reform of 2021 in Malta. We'll reveal to you what exactly this section of law allows, what it doesn't, some key events leading up to its acceptance by President Vella and a majority of Maltese Members of Parliament, and the implication that it could have on the movement of legalization throughout Europe.
Understanding Malta's Cannabis Laws
The proposed Maltese Responsible Cannabis Use Authority reform became law on Saturday 18th December 2021. Even though this law did not fully legalize the herb, it clarified several legal parameters allowing people over the age of 18 to possess and grow limited amounts of cannabis.
With this new reform, people aged 18 or over can now legally:
✔️ Carry up to 7 grams of cannabis
✔️ Grow up to 4 plants at their home. The limit applies per household and not per person and the plants must not be visible to the public.
✔️ Store up to 50 grams of cannabis.
✔️ Request the erasure of cannabis possession convictions from the criminal record.
✔️ Create non-profit organizations (like cannabis clubs) with other people whose sole purpose is the cultivation and distribution of cannabis among the members of the organization.
The law falls under the remit of the Ministry of Equality, Research and Innovation. The body named Responsible Cannabis Use Authority will be responsible for enforcing and amending the law as necessary.
Malta's vision for cannabis clubs
As mentioned above, the new cannabis legislation in Malta allows adults to set up cannabis clubs whose sole purpose is to supply cannabis to their members. The goal is to allow cannabis users who cannot or who choose not to grow their own cannabis to have legal access.
With Malta's new weed law, cannabis clubs must adhere to the following restrictions:
⚠️ Cannabis associations must be non-profit.
⚠️ Only natural persons can own cannabis associations.
⚠️ Cannabis associations must be more than 250 meters from any school.
⚠️ Associations cannot have more than 500 members.
⚠️ Cannabis associations can sell their members up to 7 g of cannabis per day and 50 g per month.
⚠️ Cannabis associations can sell their members up to 20 cannabis seeds per month to enable the cultivation of cannabis at home.
All cannabis associations must register with the Responsible Cannabis Use Authority and report every three months. The identity of the members of the cannabis associations will not be disclosed.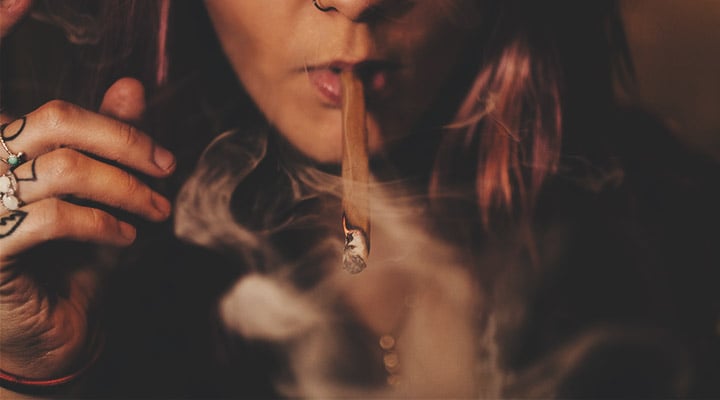 What does the cannabis law in Malta not allow?
The Responsible Cannabis Use Act also sets clear legal parameters for those who violate the restrictions. We can cite :
❌ Anyone arrested in possession of 7 to 28 g of cannabis must go to court which can impose a fine of up to €100.
❌ It remains illegal to smoke cannabis in public. Anyone caught smoking in public will face justice and could be fined up to €235.
❌ Any adult caught smoking cannabis in the presence of a child (in public or in private) can be fined up to €500.
❌ Minors caught in possession of cannabis will not be arrested. They will be examined by a judicial commission in order to set up a "care plan".
Is there a vagueness in the new Maltese law?
Based on information provided by the Maltese government and media reports, several obvious aspects of the new cannabis policy remain unclear.
For example, the establishment of the Responsible Cannabis Use Authority does not appear to specify the penalties applicable to persons arrested in possession of more than 28 g of cannabis, who store more than 50 g of cannabis at home or who cultivate more than four plants. It also does not indicate the actions that will be taken against cannabis associations that do not comply with the regulations provided for by law.
What was Malta's policy on cannabis before 2021?
Prior to 2021, Malta had already made some minor changes to its cannabis policy. In 2015, for example, the country decriminalized possession of up to 3.5 g of cannabis.
First-time offenders caught in possession of a quantity exceeding this limit could be fined between €50 and €100. Repeat offenders had to go before a Drug Offender's Rehabilitation Board, which could order the person to undergo drug rehabilitation. Failure to comply with the detox program could be considered a criminal offence.
In 2015, Malta also approved the prescription use of Sativexa drug based on cannabinoids containing THC and CBD. Then, in March 2018, Maltese President Marie-Louise Coleiro Preca signed the implementing decree for the Production of Cannabis for Medicinal and Research Purposes Act, which also authorized the prescription of medical cannabis.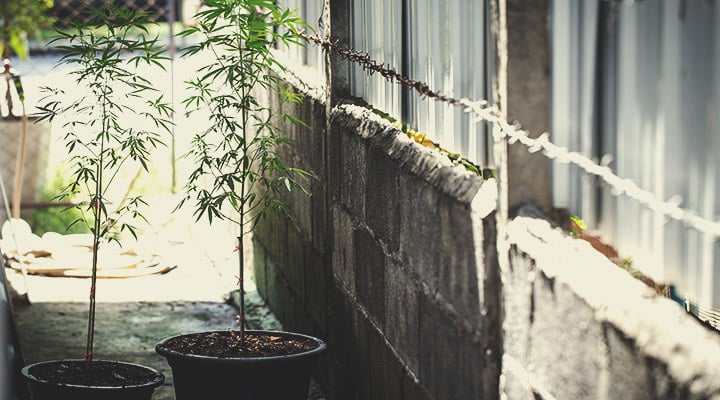 The Netherlands is of course very well known for its lax cannabis laws, which attract millions of tourists from all over the world every year. However, cannabis remains in reality a controlled substance in Holland: its consumption and sale in coffeeshops are only tolerated by the police. Most operations in the Dutch coffeeshop scene therefore take place in a legal limbo in which they are tolerated, but still technically illegal.
In recent years, Spain has also become a focal point for cannabis cultivation in Europe thanks to the growing number of cannabis social clubs that open in the country, especially in Barcelona. Just like the coffee shops from the Netherlands, Spanish cannabis clubs also operate in legal limbo.
Spanish law prohibits the cultivation of cannabis for personal consumption, but not the consumption of cannabis in a private place.
Consumption in private is therefore not criminally reprehensible, nor is the consumption of cannabis in the company of other people, in an enclosed place far from the general public. Cannabis clubs exist (and can continue to operate) under the law of personal choice, freedom, and social consumption on private property. Laws are being created on this subject, allowing the cultivation, transport and group consumption of weed, always in a discreet way and away from the general public.
In order to be able to operate without breaking the law, cannabis clubs in Spain must be non-profit and must provide their members with small amounts of cannabis in exchange for an annual membership fee, which is used to cover the costs associated with cultivation. However, there is no clear legislation that would set out what a member of a cannabis club is, or how much weed they can legally obtain.
More recently, other European countries have announced that they will review their cannabis laws. Luxembourg legalized the medical use of cannabis in 2018 and also announced plans the same year to legalize the recreational use of the plant. Then, in 2021, the government Luxembourgish continued by announcing a project[2] which would allow adults to cultivate and consume cannabis in their homes, as well as to buy cannabis seeds on the domestic market or import them from other countries.
In 2021, theGermany also resumed the debates around the legalization of cannabis. The German government, now led by Chancellor Olaf Scholz, has said it is open to legalizing cannabis to some degree, for example allowing the controlled sale of cannabis to adults for recreational purposes. This would complement the medical cannabis program implemented in Germany since 2017.
Finally, Italy neighboring Malta also came close to legalizing cannabis consumption in 2021, thanks to a referendum on legalization presented to the Supreme Court of Cassation on January 22, 2022 and declared inadmissible by the Constitutional Court on January 16. february.
Malta: the first of many countries to legalise?
We'll have to wait how Malta's decision to legalize recreational cannabis affects the rest of Europe. Given that legalization is a hot topic for many governments around the world, one can only expect to see countries like Luxembourg, Germany and Italy keeping a close eye on how Malta's legal framework evolves.